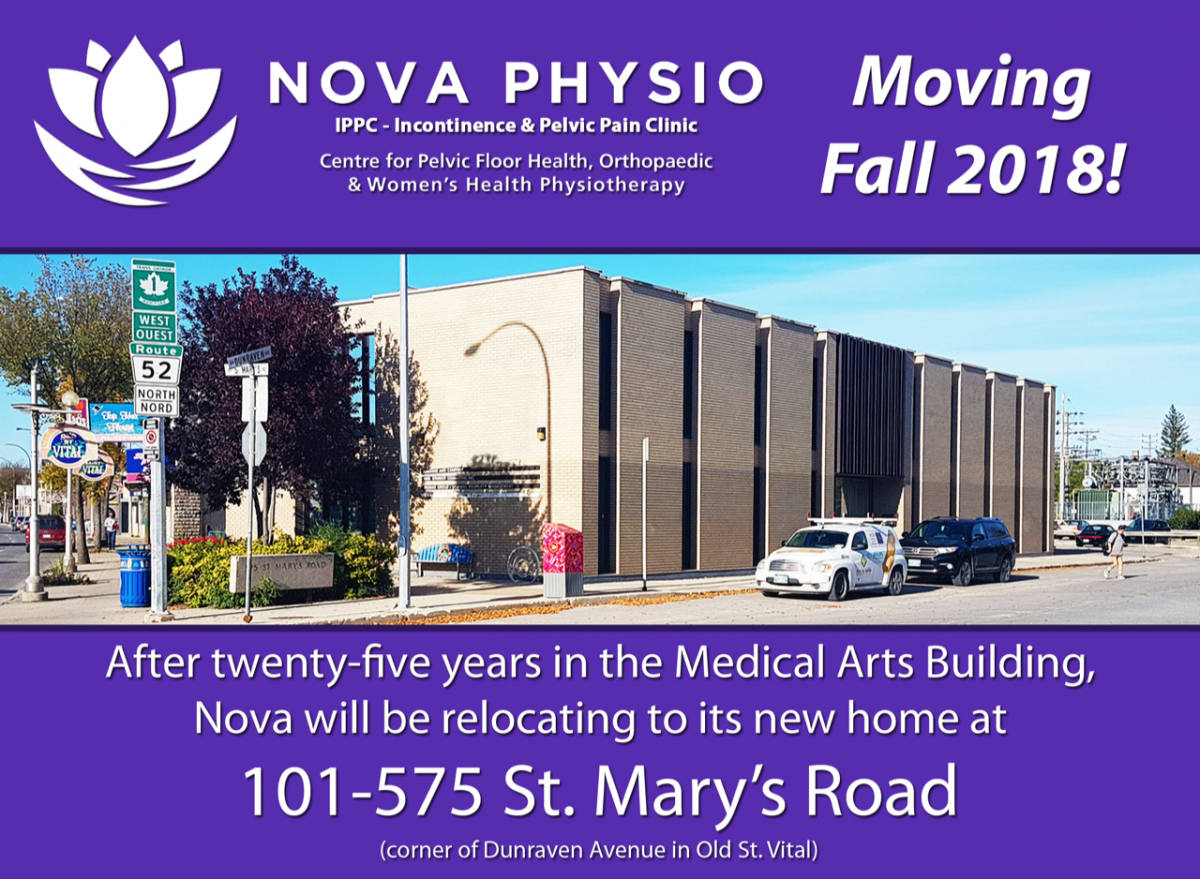 Moving Fall 2018!
After twenty-five years in the Medical Arts Building, Nova will be relocating to its new home at 101-575 St. Mary's Road (corner of Dunraven Avenue in Old St. Vital). Moving date: November, 2018!
Rest assured patient's charts will be securely transferred to the new clinic.
All standard physiotherapy and pelvic floor services will be offered at the new location.
Nova Physio is excited to offer complimentary parking in the lot on the east side of the building.